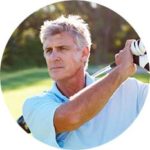 Author: Ned Howard – Retired PGA Teaching Professional
List Of Wilson Drivers by Year
Wilson Drivers by Year Table:
Year Released
Wilson Driver Model
2022
2022 Launch Pad
2021
Staff D9
2020
2020 Launch Pad
2019
Staff D7
Pro Staff SGi
2018
Staff Cortex
Staff C300
2017
Staff D300
Staff D300 SuperLite
Staff Triton DVD
2016
FG Tour F5
2015
Staff D200
2014
Staff FG Tour M3
2013
D100
2011
Dxi
Dxi Superlite
2009
Smooth Driver
2007
Spine Driver
2006
Dd6
2005
Dd5
Pd5
2003
Deep Red 305cc
Deep Red 365cc
Deep Red 425cc
Deep Red II Tour
Deep Red II Distance
2002
Deep Red
Deep Red Beta Ti
1998
Staff Ti
1997
Invex
Invex Ti
1984
Hale Irwin 4325
1978
Staff II
1200 LT
1973
1200
1970
Staff Dynapower Fluid Feel
1966
Sam Snead Blue Ridge
1963
K-28 Harmonized
1961
Patty Berg Cup Defender
1960
Arnold Palmer Shot-Maker
1953
Sam Snead Championship
1930
Pinehurst
Wilson Drivers Over the Last 5 Years
Wilson has focused their driver development solely towards game improvement in the last decade or so. The Launch Pad series is designed with forgiveness and easy launch in mind.
The D7 and D9 drivers are geared more towards a slightly better player, they still fall within the "game improvement" segment. The D9 is Wilson's effort to compete with the big guns like Callaway and TaylorMade.
The D9 is a computer generated and simulated driver. Thousands of simulations were run in a computer model to produce the most ideal club shape and face configuration.
The D9 is actually a great driver for women as well. Check out our full test results of the best women's driver over here.
The Launch Pad models tend to suit the older/senior players, while the D series gains favor of the newer player looking for forgiveness. Both of which offer forgiveness by the truckload!
Wilson Drivers History
Wilson has a storied history in sports as a whole, but definitely in golf. Did you know Wilson clubs have been in the bag of more Major victories than any other club maker? Truly impressive when you consider the stiff competitive market in the golf world.
Most of those 62 major victories are front loaded (coming before 1980), but Wilson has at least one major victory, every decade, since the 1920s! Something no other brand can put on a resume.
Wilson started making persimmon drivers for the best golfers in the world such as Gene Sarazen, Sam Snead, Walter Hagen, and "The King" Arnold Palmer. They were on the front lines to switch to titanium in the 90s too.
Wilson irons are still found in the bags of some tour pros, but not their drivers. Wilson drivers have found their space in a budget friendly, game improvement space. For the time being, Wilson is just fine with that!
How Often Does Wilson Release New Drivers?
Wilson can be counted on to release a new driver every year. New Launch Pad and D series have been alternating yearly releases to decent sales, thanks to a friendly price point.
As A.I. becomes more a part of the club making process, it is fair to say Wilson should continue the yearly release model, with new and interesting designs.