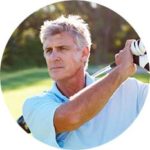 Author: Ned Howard – Retired PGA Teaching Professional
List Of Ben Hogan Apex Irons by Year
Ben Hogan Apex Irons by Year Table:
Year Released
Ben Hogan Apex Iron Model
2006
Apex ('06)
2004
Apex FTX
2002
Apex ('02)
Apex Edge
Apex Edge Pro
2001
Apex Edge ('01)
2000
Apex Plus
1999
Apex ('99)
1994
Apex ('94)
1992
Apex ('92)
1990
Apex BH Grind
1988
Apex ('88)
1984
Apex PC
1979
Apex II
1973
Apex ('73)
1972
Apex ('72)
---
List of Remaining Ben Hogan Irons by Year
Ben Hogan Irons by Year Table:
Year Released
Ben Hogan Iron Model
2021
Edge EX
2020
Icon
Icon Black
2019
PTx Pro
2018
Ft. Worth Black
Edge
2016
PTx
Fort Worth Hi
2015
Fort Worth 15 Forged
2005
BH-5
2003
50th Anniversary Irons
Edge CTF
1996
H40 Black Diamond
1995
Edge GCD
1991
Edge GS
1989
Edge
1986
Magnum
1984
Vector Lite
1983
Radial
1982
Medallion
1980
Director
1978
Medallion
1975
Producer
1974
Director
1970
One Plus
1968
Plus One
1966
PC5
1964
PT3
1963
IPT (Improved Power Thrust)
1962
Power Thrust
Personal
1953
Precision
Ben Hogan Irons History
Ben Hogan is one of the most recognizable names in golf, and for good reason. You don't get a bridge named after you at Augusta National for just being mediocre!
Ben Hogan strived for perfection. Not only in swing, but in club as well. In 1953 Ben Hogan started his own golf club company aptly named "Ben Hogan Golf Company."
Hogan clubs made "for serious golfers" debuted in 1954 with the release of the original Precision irons. The Precision iron shape and design is still modeled after in today's modern clubs.
The Apex line didn't make way until 1972, over a decade after Ben sold the company to AMF (in 1960).
Throughout the '50s, '60s, '70s, and '80s Ben Hogan irons were best known as a true golfer's clubs. Blade muscleback at its finest. AMF was purchased by Minstar in 1985, who turned an sold the Ben Hogan Golf Company to Cosmo World in 1988.
Throughout the change of guard over the years, Ben kept his seat as chair, and consulted on many of the designs.
An independent investor owned the Ben Hogan Golf name until 1997 when it was sold to sports giant Spalding. Less than a decade later, in 2004, Callaway purchased the Ben Hogan brand during Spalding's bankruptcy sale.
The Ben Hogan line never seemed to find traction with Callaway, and Callaway discontinued the line in 2008.
In 2017, the Ben Hogan brand came back again as the first ever direct to consumer golf brand. Known as the Ben Hogan Golf Equipment Company, they have found a slice of the pie in the competitive market, and thrived during the Covid-19 pandemic.
Classic lines, and equipped with the classic Ben Hogan signature and BH sunburst, the new found Ben Hogan brand has found new life.
Throughout all of the years, change of ownerships, factory relocations, and uncertainty at times, Ben Hogan Golf Company has created some of the most iconic and lasting iron designs, and changed the game of golf.
From the original Precision, the IPT, Edge, and of course the Apex. The Apex irons are still branded on Callaway's best iron sets. Now that's perfection.