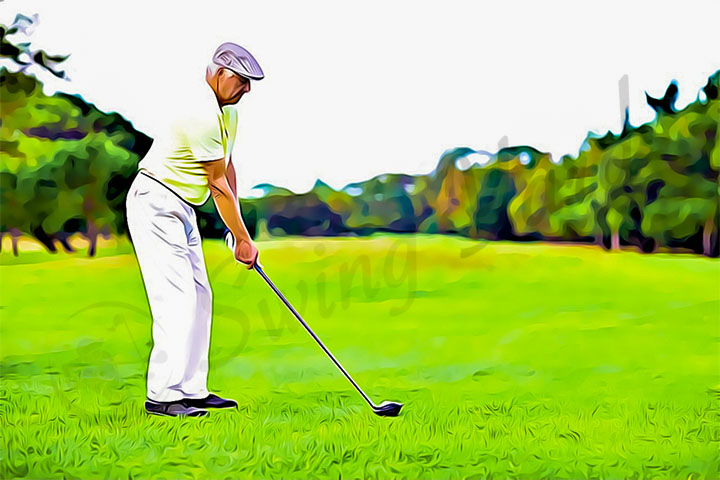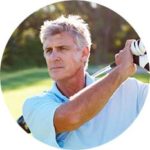 Author: Ned Howard – Retired PGA Teaching Professional
Why play with a driver suited for big swingers in their 20's and 30's, when you could play a driver that's going to help you get an additional 25-35 yards off the tee?
Right? It doesn't make any sense to not play the absolute BEST driver for YOUR SWING?
But not all senior golfers play at the same level, so you'll need something different from a driver depending on your level, style, and skill set.
>> Click here to jump to conclusion <<
Our Reviews of the Best Drivers for Seniors
1. Callaway Rogue ST Max
My Recommended Handicap Range: 12 and up
Loft Options: 9°, 10.5°, and 12°
Launch: High
Spin: Mid
Adjustable Hosel: Yes
(our full test and evaluation of the Rogue ST Max is here)
Callaway has had some impressive driver lines in recent years, and the Callaway Rogue ST Max falls right in line as a worthy successor. If you're reaching the golden age, or enjoying it already, the Rogue ST Max can help take years off your game.
Callaway refreshed the flash face and speed frame for the Rogue ST Max, and are more impressive than ever. I really see the distance gains and unmatched forgiveness that the face and frame support.
The sound this driver has is splendid. Strong, stable, and powerful. Getting the ball up in the air, and downfield is done with ease. Max club head speed is reached seemingly effortlessly. There also wasn't a fairway I couldn't find during testing.
When the more spry years are behind you, flexibility is at a premium, and you think your best years of golf are behind you, think again. The Callaway Rogue ST Max is the fountain of youth for the tee box!
Why is it one of the best drivers for Seniors?
The Callaway Rogue ST Max is great for senior golfers in multiple facets. 26 grams of tungsten is placed in the rear, which gives the Rogue ST Max the highest MOI of any Callaway driver ever.
That MOI is going to help you gain back some of those lost yards off the tee.
The new Flash Face generates unprecedented ball speeds and mounds of forgiveness. As the years go on, consistent center strikes can be difficult, and the added forgiveness of the speed frame helps mitigate being penalized for it.
Pros
Matte crown reduces glare
Easy to swing
Great roll out
Distance at top of class
OptiFit Hosel adds a variety of adjustability
Cons
No adjustable weight
Doesn't come with hosel tool
The Bottom Line
For all golfers, especially seniors, there are more great options this year than ever before. The Callaway Rogue ST Max is one of the top tier options. I loved the impressive distance and forgiveness combination.
As a golfer over 50, you are looking for a driver that gives you extreme distance, ultimate forgiveness, and keeps you in the short grass. The Callaway Rogue ST Max does all of those, in spades.
2. TaylorMade Stealth
My Recommended Handicap Range: 10 and up
Loft Options: 9°, 10.5°, and 12° (12° only available for right handed version)
Launch: Mid to High
Spin: Mid to Low
Adjustable Hosel: Yes
(our full in depth review and test results of this club are here)
The new age at TaylorMade is here. They call it Carbonwood. It's not the first attempt at a carbon fiber face, lest we forget about the Callaway C4, but TaylorMade assures this isn't a bust, and it's here to stay.
So much so that employees at TaylorMade with "metalwood" in their job title were changed to "carbonwood."
I went into this test with my mind made up. That this is a gimmicky release with little to offer.
Imagine my surprise when the rubber met the road. Or should I say when the carbon met the urethane? The sound was not what I had expected. Unique, strong, and enjoyable.
Out of the clubs tested, this beauty generated the most ball speed and distance. Carbonwood not only looks great, but performs just as well.
Beautiful high launch, good forgiveness, and the longest distances tested. Getting the ball in the air is effortless.
Why is it one of the best drivers for Seniors?
The TaylorMade Stealth is a solid option for the mature golfer. The new Carbon Twist Face is 40% lighter, and up to 20% larger than previous models.
The saved weight allows TaylorMade to position weight in favorable areas for senior players.
I enjoyed the draw bias built in, without the fuss of having to adjust anything. The feel is perfect for slower swing speeds, and allows for swing adjustment as the round progresses.
The unique weighting of the club head makes it easy to swing throughout the round, making it a winner for players over 50.
Pros
Live lightweight face
Unmatched sound and feel
Longest distances tested
Nice lightweight shaft option
Adjustable hosel to tune launch
Cons
Not the most forgiving option
Red face isn't for everyone
Face durability is untested
The Bottom Line
There is no doubt that, with all the technology available to manufacturers, there are some great options out there for seniors.
The Stealth is certainly one of them. Premium lightweight shaft comes stock, and helps compress the ball off the tee.
Getting the ball in the air is no problem with the Stealth. With the adjustable hosel, the Stealth can sit at 14 degrees of loft at address. Although Stealth isn't the most forgiving option, it is no slouch.
Carbonwood might just be here to stay, and I wouldn't be surprised to see other OEMs follow suit.
3. Cobra Air-X Straightneck
My Recommended Handicap Range: 12 and up
Lofts Available: 9.5°, 10.5°, and 11.5°
Launch: High
Spin: Mid
Adjustable Hosel: No
(our full rest and review of the Cobra Air X Driver is in this post)
The COBRA Air-X Straightneck is the lightest club tested, and is definitely the easiest to swing. COBRA did a great job saving weight throughout the club to keep it balanced. Even the grip is lighter. Lighter gives you greater speeds, and an effortless swing.
I couldn't believe how easy it is to swing this driver. Airy as can be. The light weight really helped me feel each shot. I could adjust, in real time, to get everything out of each swing.
The weight that is in the club is positioned low and back to help you get the ball in the air, and straight.
The straight neck produces a more traditional look at address, and the dark gray crown reduces glare. Both of which keep you focused on the task at hand.
This is truly the best combination of weight, looks, and feel for a player on the north end of 50.
Why is it one of the best drivers for Seniors?
The COBRA Air-X Straightneck packs a lot of punch in a lightweight package.
Finding fairways, and out driving your playing partners is obtainable with this extremely light bomber. The lightweight construction and increased swing speeds you get from it make the Air-X a great choice for seniors.
Pros
Easy to hit
Traditional square straightneck
Lightest club tested
Great feel
Faster club speed
Cons
No adjustability
Faster swingers will find it too light
The Bottom Line
The COBRA Air-X Straightneck is a fantastic option for a senior golfer. Effortless swing, solid distance, great forgiveness, fantastic feel, and a neat color scheme all make this driver worthy of a spot in your bag.
If you are looking to get some club head speed back, but still want distance and forgiveness, the Air-X is one of the best options out there.
I was most impressed with the feel of the club at impact. It seemed so easy to get the ball downfield and straight. At this price point too?! Forget about it!
4. Titleist TSi1 Driver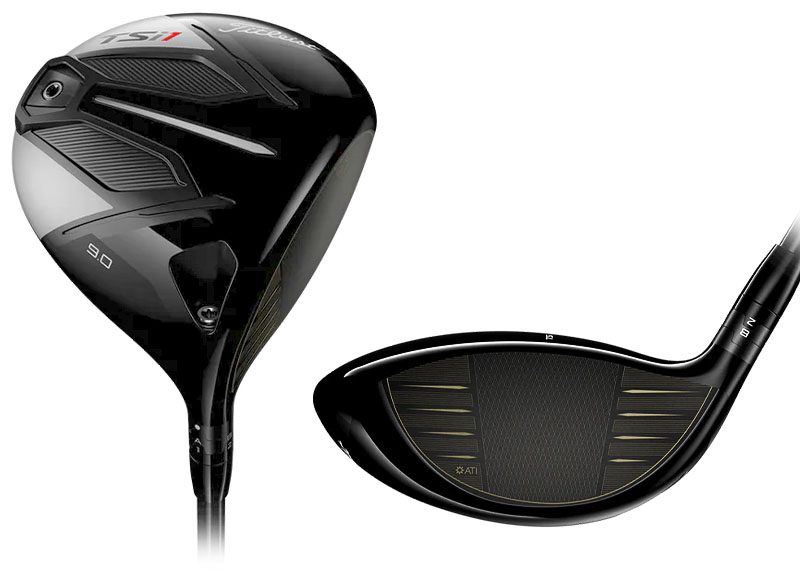 My Recommended Handicap Range: 10 and up
Loft Options: 9°, 10°, and 12° (10° is the only one available for left handers)
Launch: High
Spin: Mid
Adjustable Hosel: Yes
(give our full test and review of the Titleist TSi1 Driver a read here)
Titleist prides itself on high quality products, unique to their brand, and it has worked. The Titleist TSi1 is their newest driver for seniors and high handicappers. It is a super low weight, high flying, fairway hitting beast.
With a 40 gram shaft, this club is light as a feather, and generates some serious swing speed. I found myself swinging this club a couple miles an hour faster than their pro option, the TSi4.
The center of gravity is face centered too, which helps with ball speed and higher launch.
The sound and feel is true Titleist… deep, percussive, and satisfying. When you find the center of the face, you KNOW you hit the sweet spot.
Although, not finding the center of the face isn't nearly as punishing as it is with the TSi4. Overall, the Titleist proprietary 425 Titanium face delivers incredible consistency and distance, and a favorite for seniors.
Why is it one of the best drivers for Seniors?
The lightweight package offered by Titleist in the TSi1 is the perfect choice for ease of swing, getting the ball in the air, and effortless distance. Seniors will enjoy the aesthetics, high launch, great forgiveness, and ultimate feel.
Pros
Best looking at address
Unmatched feel
Extremely lightweight
Consistent distance
Faster club speed
Cons
Not the most forgiving option
Faster swingers will find it too light
The Bottom Line
The name Titleist can scare some amateur golfers, because they have spent years developing a brand synonymous with performance and skill at the highest level.
Titleist is that, but also has some real quality selections for game improvement, and seniors. Bring in the Titleist TSi1.
This club was one of my favorite ones to hit during testing. It looks good, sounds good, feels good, and performs like no other. I am beyond excited about this club, and the benefits it brings to the senior group.
5. Ping G425 Max Driver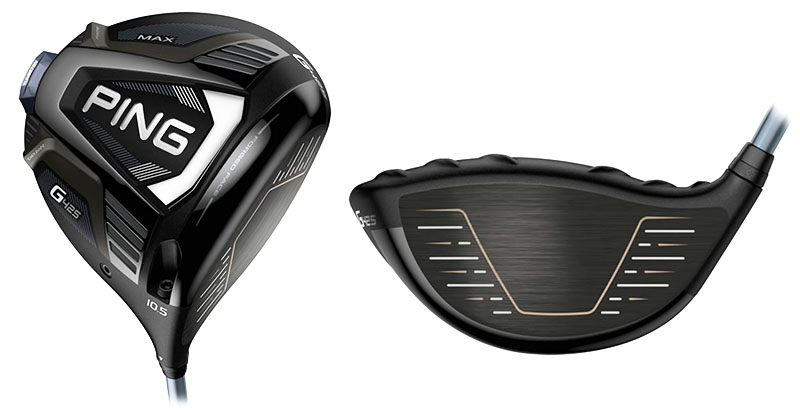 (view our full write up and evaluation of this club here)
My Recommended Handicap Range: 12 and up
Loft Options: 9°, 10.5°, and 12°
Launch: High
Spin: Mid
Adjustable Hosel: Yes
Ping made big claims about the Ping G425 lineup, specifically with the G425 Max, and I was excited to see what it can do. Measuring the highest MOI of any driver Ping has ever made, also makes it their best forgiving driver.
Forgiveness takes center stage with this club, and doesn't disappoint. I was amazed at how consistent the flight was, regardless of where it connected on the face.
The sound is impressive also. Typical Ping driver sound. The most unique, and in my opinion, the best sounding.
Toss a lightweight shaft on there, and seniors will really enjoy using this driver. The ball elevates quickly off the tee, and stays straight.
The G425 Max has an adjustable perimeter weight, and hosel to fine tune ball flight. This club might not have been the longest, but it found the most fairways.
Why it's one of the best drivers for seniors
With the stock senior flex 40 gram shaft, the Ping G425 Max is just as easy to swing as the rest of the bunch.
Ping set out for this driver to have the adjustability of the G400 and the forgiveness of the G410. They actually found more forgiveness than they could hope for. So a senior with a swing flaw can find real enjoyment out of this club.
Pros
Most forgiving club tested
Matte design looks great
High ball flight
Adjustable weight and hosel
Impact sound is fantastic
Cons
Not as long as others tested
Not the lightest option out there
The Bottom Line
Ping truly knows how to make gains in their lineups, and the G425 Max is no different. No matter if your mishit is off the heel, the toe, high on the face, or low… the forgiveness of this club has your back.
And with the highest MOI in Ping history adds shot correction like never before.
If you're a golfer north of 50, looking to inject some fun back into your game, the G425 Max will deliver. You will love the sound at impact, and your ball position on your approach shots.
No fairway is safe from the G425 Max!
---
And the Winner of Best Driver for Seniors is…
The average age of today's golfer is 54 years old, and with a third of the golf population being senior players, manufacturers make sure they have good club options for that large portion of customers.
Each manufacturer tested has something to offer a senior player.
Although they used different methods, each arrived at the same result. A driver that is easy to swing, gets the ball in the air, provides good distance, and favorable forgiveness.
Here is what I think are the best options.
Best Overall
I have to go with the Callaway Rogue ST MAX for first place. The entire Rogue lineup is utterly impressive.
The computer simulation testing produced a face, and speed frame that maximizes club head speed into distance, and makes it extremely forgiving.
Add a draw bias and a lighter, more flexible shaft, and you have an easy to swing, fairway finding bomber. I don't see any senior player struggling with this driver.
Runner Up
A VERY close 2nd is the TaylorMade Stealth. With the new carbon face reducing weight by a whopping 40%… what's not to like as a senior swinger here.
Not to mention the super long distances I was getting from center strikes.
BUT, the forgiveness factor was just under that of the Rogue ST Max, so I had to put the Stealth in 2nd… but honestly, you can't go wrong with either club here.
Best Value Pick
If it wasn't for the extreme value here, this club could have taken best overall – the Cobra Air-X Straightneck.
It's the lightest club tested, which is great for an older golfer. You can find yourself getting back multiple MPH in swing speed.
If you're not looking to break the bank, but still want compete with your mates on the course, the COBRA Air-X Straightneck is the driver to go with.
---
What to Look For – Picking Golf Drivers for Seniors
So what exactly are the criteria you need to look at when selecting a new driver?  What specifically makes a driver good or bad for senior golfers and slow swing speed players? What factors are going to give you the best average golf driving distance by age?
We're going to talk about Spin Rate, Loft, Forgiveness, Shaft Flex, Adjustability, and Price…
Spin Rate
Specifically for seniors (and slower swing speeds), I believe that spin rate is the MOST IMPORTANT factor to consider.
Now a lot of guys think that when I mention spin rate, I'm talking about the left or right spin of the ball, but what I'm really referring to is the spin that LIFTS the ball in the air.
If you want an in depth discussion on the relationship between spin rate and launch angle, and how those two factors combine to create different ball flights, I HIGHLY RECOMMEND you check out the optimal driver launch angle article.


Why is spin rate so important? Well, with slower swing speeds, the spin rate of the ball will go down… preventing you from getting the correct lift of the ball into the air.
So most of the drivers I'll discuss in this article today have a spin rate help factor built into the head of the driver (but not all of them do though, for those of you that may be able to generate enough swing speed, and thus enough spin to get the desired ball flight).
Loft
Not all of us can hit low lofted clubs very well. Myself, I'm still hitting, and quite well, a 9-degree lofted driver.  But to maximize my launch angle, I still need to tee the ball a little higher.
So, with this said, most seniors will end up hitting drivers with lofts of 10.5 or higher to maximize their launch angles.
Think about it like this… you want to be hitting the ball about 30 yards into the air with the driver. If you're lower, add some loft; if you're higher, take off some loft.
Forgiveness
Forgiveness is another BIG FACTOR to consider with a new golf driver for seniors.
As we age, we start to lose the ability to control all the little muscles (and the timing of those muscles) that once allowed us to control the face with precision upon impact.
So what happens? More miss hits (I know, it sucks right!).
BUT, it's not hard to fix… simply get a senior golf driver that has more built in forgiveness.
Most of the drivers on my list today have a ton of forgiveness. Some more than others. Again, it depends what exact factors you decide are most important to you and your swing.
Shaft Flex
Many of those young amateur golfers have swing speeds way above 100 mph and can afford to hit clubs with stiff shafts.
However, seniors golfers should try either regular or even senior flex shafts, as their swing speeds are either not developed enough or have reached an age where the swing speeds are well below the 100 mph mark.
A higher flex shaft allows for extra clubhead speed when swinging through impact.
Some older golfers might even consider the ladies' shafts since their speeds are well below 70 mph.
Adjustability
This is a feature that allows for loft adjustment as well as having a slider weight that can adjust the ball flight from a cut/fade to a draw bias (and some hosel adjustments can even change the lie angle… if that's something you want to play around with).
This type of weight moves the weight in the club head from the toe to the heel and takes a bit of work to get it dialed in correctly.
I personally prefer a fully adjustable club. This way I can dial in the head if needed, before the round based on how I'm hitting the club at the practice range.
---
Final Thoughts – Best Driver for the Senior Golfer
We've covered a LOT of material here today. The key takeaway I want you to think about is what exact factors are you struggling with right now?
Are you looking for more distance down the fairway? More control and accuracy? A higher launch angle?
These factors can be helped by adding spin, forgiveness, loft… by reducing shaft weight, switching to a lighter shaft… by getting a driver with full adjustability capabilities.
You really need to step back and analyse the specific factors you want to improve.
THEN, look at the drivers I've reviewed here… and determine which one suits you, your current skill set, and your goals for improving your golf game.
Honestly though, you really can't go wrong with any of the drivers we've talked about, especially if you're playing a club that's more than a couple years old. The new tech really does help more than you may think.
Good luck out there… cheers!
For General Tips on Senior Golfing…
If you're a seasoned golfer looking for more senior golf tips, check out our senior golfing article here.
There's tons of great info on swing tips, equipment changes, on the course tips, increasing your distance, and more.
For Reviews of the Best Golf Driver Period…
If you're looking for a new driver, but you have a relatively high swing speed and clubhead speed, then this article might not be targeted to you and your current skill set.
We have done a VERY in depth testing and review of the best golf drivers on the market if you want to check that out.
---
FAQ
Note – Some of these FAQs were covered throughout the article, but I still get these questions a lot… so here are the "short and sweet" answers to the most common questions:
What is the best driver for slow swing speed?
The best driver for a slow swing speed is one that has lots of loft and added spin rate. A loft of around 12 degrees would be ideal. You also want to make sure it's not a 'low spin' driver. Slower swing speeds tend to not generate enough ball spin to get the proper lift. So added spin rate is a must.
What is the best driver for 85 mph swing speed?
The best driver for 85 mpg swing speed is a driver with an added spin rate factor. I would recommend the Titleist TSi1, as it has a higher spin rate, tons of forgiveness, and a titanium face for added distance.
Who should use a senior flex driver?
Depending on swing speed, club head speed, and preference, most senior golfers should use a senior flex shaft driver. If you can still swing in the 90s mph, a regular flex would be better.
Should seniors use ladies golf clubs?
Senior golfers in the age range of 80 years of age or older might be better off with ladies' shafted clubs. It's simply that fact that you'll be swinging the club much slower than you used to, and a really flexible shaft (like a ladie's club shaft) will just make it easier to get more distance out of your shots. Check out our list of the best senior ladies golf clubs to see if anything suits your needs.
What loft driver should a senior use?
The best golf driver loft for seniors in my opinion is something around 12 degrees. The slower swing speeds just make it a little harder to get the golf ball to launch higher in the air. Adding loft to the driver is an easy fix that can get you an extra 30-40 yards.
What is the longest driver for seniors?
The longest golf driver for seniors is one that maximizes distance by creating the ideal golf ball flight pattern. This pattern combines the correct spin and launch to get the most distance. Typically for seniors, a high lofted driver of 12 degrees that also creates a lot of spin would be best. I recommend the TaylorMade SIM 2 Max.
---
Discount Section – Our 2021 List of Best Drivers for Seniors
1. Callaway Epic Max Driver
My Recommended Handicap Range: 12 and up
Lofts Available: 9°, 10.5°, and 12°
Adjustable Hosel: Yes
Average Cost New: $529.99
The Epic Max Driver by Callaway is said to be the most forgiving driver ever produced by the company. In their design, Callaway uses Artificial Intelligence (AI) along with their relatively new Jailbreak Speed Frame Technology to allow for extra stability on miss hits outside of the sweet spot.
This design allows for more ball speed off the face of the club as well as a larger forgiveness area designed to give the mid to higher handicappers more accuracy, and more length off the tee.
Callaway's new drivers for 2021 have been made with a different material than before. They now use a lighter, stronger "Triaxial Carbon" material club head which removes 19 grams of weight compared to the old Titanium heads.
That weight is then redistributed to promote a higher launch, adding even more forgiveness, and thus… longer and straighter drives.
Why it's one of the best drivers for senior golfers
The Epic Max is more forgiving for higher handicappers and players that just don't swing the club quite as fast. The weight is lower and deeper for a higher flight and easy launch. It also has a sliding weight to correct any swing flaws.
Pros
Extremely forgiving due to the new Jailbreak speed frame tech
Faster ball speeds across a more expansive area of the face
Miss hits don't travel far offline
Adjustable hosel and swing weight
Cons
Maybe not as much distance off the tee as some competitors
Has a larger footprint than the other Callaway drivers
The Bottom Line
All in all, the Callaway Epic Max is built for FORGIVENESS.  If you're looking for a good reliable shot shape off the tee, and you have a slower swing speed, it's a great fit.
Cost wise it's comparable to the other big players in the market.
The bottom line is that the Epic Max is definitely on of the best golf drivers for seniors period!
Read our full Callaway Epic Max driver review if you want to dive deeper into this club here.
2. TaylorMade SIM2 Max Driver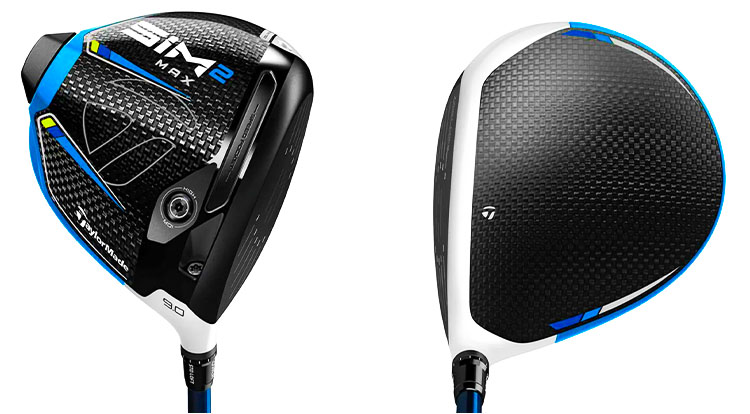 My Recommended Handicap Range: 12 and up
Lofts Available: 9°, 10.5°, and 12° (12° only available for right handed version)
Adjustable Hosel: Yes (Adjustable Loft Sleeve)
Colors: All models have the black base, but you can customize the blue trim to Chrome, Orange, Gold, Red, Black, Green, Light Blue
Average Cost New: $529.99
The Sim 2 Max by Taylormade has been redesigned and reconstructed so the average golfer won't be afraid to swing this club. It has been completely rebuilt from the ground up to provide, according to Taylormade, maximum forgiveness and distance to any amateur golfer.
It will provide more power, more often off the tee.
This driver is crafted from a precision milled lightweight, high strength aluminum, Forged Ring construction designed to consistently give optimal distance as well as optimal forgiveness.
And add even more forgiveness against toe and heel miss hits with their twist face technology.
It not only gives optimal distance, but gives higher launch and spin properties (remember my rant on increased spin rate earlier?)
Why it's one of the best drivers for seniors
The increased spin rate and higher launch is SO CRUCIAL for slower swing players. Don't overlook that aspect.
Another thing senior golfers struggle with is continuing to be able to strike the ball on the sweet spot of the club. With a 5% increased sweet spot compared to the previous SIM Max (due to the movement of a 24g swing weight to the rear of the club), this club is VERY FORGIVING.
Note – this photo is of the SIM 2, not the SIM 2 MAX. However, those custom colors are available for both drivers.
Pros
Forged Ring Construction for increased speed at the bottom of the swing arc
High spin and launch
Extra forgiveness due to the movement of the 24g swing weight
Great sound and feel
Cons
May only suit senior golfers who don't generate enough ball spin
The white color can be weird for some
The swing weight isn't moveable
I'll add that if you're thinking about getting the this driver, you could also consider one of the other models in this series if you feel that may fit you better. We've done an extensive analysis on the entire line for the TaylorMade SIM 2 Review over here.
The Bottom Line
The TaylorMade SIM2 Max is one of the best golf drivers for seniors on the market this year.
It's up there with forgiveness compared to other top brands, and provides the extra spin needed for optimal launch off the face. You can't go wrong with anything from TaylorMade honestly.
3. PXG 0811 XF Gen4 Driver
My Recommended Handicap Range: 15 and up
Lofts Available: 9°, 10.5°, and 12°
Adjustable Hosel: Yes
Colors: Matte black with a titanium plate on the top rear
Average Cost New: $299
(click for our full review of the PXG 0811 XF Gen4 Driver)
The 0811 XF driver by PXG is said to have exceptional forgiveness and outstanding distance. The larger profiled club head gives golfers more confidence at address.
This driver has weight ports in three locations… the back, the toe, and the heel, to provide the golfer a ton of customization to dial in accuracy and ball flight.
The hosel can adjust up to 1 ½ degrees to optimize trajectory.
The club has an Aluminum Vapor Technology vacuum sealed inner chamber, to increase the stiffness and stability of the carbon fiber construction. And a polymer insert located in the back sole of the club to dampen vibration and enhance the overall feel and center of gravity.
The face is made of a Ti412 Titanium alloy to help increase the overall ball speed off the face.
Why it's a good golf driver for seniors
Like the other clubs on my list, this one has added spin to help launch the ball in the air at the optimum angle for maximum distance. The titanium face creates increased ball speed for added distance.
Note – this image is indeed the PXG 0811 XF Gen4, all of the drivers in this line simply have the 'X' on top regardless of the model .
Pros
High spin driver for added launch… PERFECT for low swing speeds
Titanium allow face adds ball speed for extra distance
Great price
Cons
Not as forgiving as some of the other models I've reviewed (but still not too bad for the price)
I'm not a big fan of the look of the grayish titanium plate on the top
The Bottom Line
PXG has made a great driver in the 0811 XF Gen4 that provides the much needed extra spin for the senior golfer.
Overall, it's a really good golf driver for seniors, and if you're on a budget, you can't beat the $299 price.
The More Forgiving PXG 0211 Driver…
If you're looking for a similar club that has even more forgiveness, check out our PXG 0211 Driver review.
Or the Lower Spin PXG 0811X Gen4…
If the XF version is a little too "launchy" (is that even a word) for you, then the low spin option in this lineup is the PXG 0811 X Gen 4 Driver. It's going to be a little more for the mid to low handicapper, and those who swing a bit harder, but worth a read for sure.
---
And the 2021 Winner was…
I broke down the 5 best drivers for seniors and slow swingers, looking at the different technical aspects of these drivers, and WHY they are good/bad for certain golfers.
Any of these drivers would fit well for most senior golfers, but there are a few that really stood out…
Best Overall
I really believe that adding spin as your swing speed decreases is the most important factor for seniors. And maintaining forgiveness across the face is the second most important factor.
These two things combined are going to give you the most distance off the tee, that's the bottom line.
But finding a driver with both good distance and forgiveness is a pretty hard feat, but there is one I've found…
With that said, the overall best driver for seniors is the TaylorMade SIM 2 Max. This was really the only one on the list that had both increased spin rate AND lots of distance and forgiveness.
Don't get me wrong, the others were close, and may even suit you and your tendencies better, but I don't think anyone can go wrong with the Sim 2 Max.
Best Runner Up
I REALLY like the Titleist TSi1 as a very close second senior driver!
You really can hit the golf ball a long long way with the titanium face. It's got the added spin factor as well.
It's not quite as forgiving as some of the others, so it really depends on how well you control the ball. But if you're looking to add distance, this is the best golf driver for you.
I'll add that it's just an absolutely beautiful club head… and looking down at a driver you love adds tons of confidence off the tee (a factor not to be overlooked!).
Best Value Pick
Since all of them are pretty much priced the same, except for one… the PXG 0811 XR Gen4 takes this category pretty easily.
Don't let the price fool you though, PXG has really come onto the scene strong in the last few years and definitely makes a good product.
I think this brand is the best value, but again, value only applies if the club fits your personality.