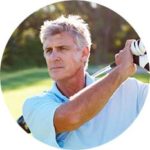 Author: Ned Howard – Retired PGA Teaching Professional
Adams Golf Irons by Year Released
Adams Golf Irons by Year Table:
Year Released
Adams Iron Model
2021
Tight Lies Hybrd (2021)
2015
Idea Tech Hybrid Irons
Red Hybrid
Blue Irons
2014
XTD Irons
XTD Forged
2013
Idea Velocity Slot Tech Irons
Idea Super S Irons
2012
Idea Tech V4 Hybrid
Idea Tech V4 Forged Hybrid
Idea CMB
Idea Black CB3
2011
Idea a12 OS Hybrid Irons
Redline Hybrid Irons
Idea Pro a12
Idea MB2
2010
Idea Black CB1
Idea Black CB2
Idea Tech V3 Hybrid Irons
A4 Forged
Idea Pro-Black Muscle Back
2009
Idea A7 OS Max Hybrid Irons
Idea A7 OS Hybrid Irons
Idea Tech a4 Hybrid Irons
Idea Tech a4 OS Hybrid Irons
2007
Idea A3
Idea A3OS
2006
Idea Pro
GT3
2005
Idea a2
Idea a2 OS
2004
GT2 Undercut
Tight Lies UC 10
Tight Lies GT 410
Idea A1 Hybrid Irons
Idea A1 Pro Hybrid Irons
2003
Idea Irons
2002
Tight Lies GT Irons
2001
Tight Lies GT Irons
---
Adams Drivers by Year Released
Adams Drivers by Year Table:
Year Released
Adams Driver Model
2020
Tight Lies Fairway Wood (2020)
2015
Blue Driver
2014
XTD Driver
2013
Speedline Super S
Speedline Super LS
2012
Speedline Fast 12
Speedline Fast 12 Draw
Speedline Fast 12 LS
Speedline Tech
2011
Speedline F11
Speedline F11 Draw
Speedline 9064 LS
Speedline 9088 UL
Speedline 9088 UL Draw
2010
Speedline Fast 10
9064 LS
2009
Speedline
Speedline Draw
Speedline 9032 LS
Insight Tech a4
Insight Tech a40S
2007
Insight XTD A3
Insight XTD Pro
2006
RPM 460 Titanium
Insight BUL 5000
Insight BTY 4350
Insight Belle
2005
Redline RPM 430Q
Redline RPM 460 D
Ovation
Ovation Offset
2004
Redline Tour
Redline RPM
Tight Lies GT 410
2003
Redline
2002
Tight Lies GT 363 Titanium
Tight Lies ST 303 Steel
2000
SC Series Faldo Driver
---
Adams Golf Clubs History
Founded in 1991, Adams Golf started out as a custom fitting company, which fit clubs to the golfer by type, size, age, and ability. In the early 90s Adams Golf remained as a small market, specialty club maker without much advertisement…
Then came the Tight Lies fairway wood…
In 1995 Adams Golf released the Tight Lies fairway wood, and exploded in popularity. The unique construction changed the game for professionals and amateurs alike. Adams Golf went from under $1 million in sales in 1994 to over $36 million in 1997.
The signing of Nick Faldo brought on a household name along with proven technology. However, Adams Golf was largely known as a one product company. In 2000 Adams Golf bolstered their lineup with the introduction of SC Titanium drivers and Faldo Wedges.
In the new millennium, Adams Golf expanded operations into the UK and Asia. As Adams continued to grow in popularity, they struggled to compete with the big manufacturers. Some key releases kept them in the game. Clubs like the Tight Lies driver, Idea Irons, and the Redline series kept large manufacturers looking over their shoulders.
---
When and Why did Adams Golf Stop Making Clubs?
Although Adams was beloved by many, especially with seniors and women, they struggled to get their piece of the pie, and lacked the infrastructure to keep up with demand. Even so, Adams had a very loyal fan base and curb appeal for a larger company to acquire.
Adams Golf ultimately sold to TaylorMade (under Adidas) in 2012. The idea being TaylorMade covered mid to low handicap players, and Adams would bring the high handicap/senior/women market to the company.
Through the early years with TaylorMade there were a few driver and iron releases, but production wasn't as initially expected. 2015 marked the last production of an Adams driver or iron.
Even though the Adams full line isn't available anymore, Tight Lies still remains. To this day the Tight Lies fairway woods are still available, outlasting its namesake, and regarded as one of the products to change the game of golf.