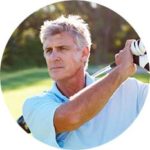 Author: Ned Howard – Retired PGA Teaching Professional
Titleist Driver Models by Year Chart
Titleist Driver Timeline:
Year Released
Titleist Driver Models
2021
TSi1
TSi4
2020
TSi2
TSi3
2018
TS1
TS2
TS3
TS4
2016
917 D2
917 D3
C16
2015
915 D4
2014
915 D2
915 D3
2012
913 D2
913 D3
2010
910 D2
910 D3
2009
909 D2
909 D3
909 D COMP
2007
907 D1
907 D2
2005
Pro Titanium 905T
Pro Titanium 905 R
Pro Titanium 905S
2003
Pro Titanium 983 K
Pro Titanium 983 E
2002
975 L-FE
975 J-VS
2001
975 J
1998
Titanium 975 D
Howitzer
1996
Knowright Metal Woods
1995
DCI Starship
1994
DTR Midsize Metals
1984
Original 1984 Metal Woods
---
Titleist Drivers Over The Last 5 Years
Titleist released their newest driver line with the TSi (1,2,3 and 4) in 2020 and 2021. The TSi2 and TSi3 were released in late 2020, while the TSi1 and TSi4 were released in early 2021.
TSi stands for Titleist Speed Impact. But honestly, it's not the acronym that matters, it's the performance… right?!
The TSi family is one of the top driver lines out today, and definitely competes with the other big OEM's, even those to release new 2022 drivers (which Titleist has yet to announce).
All 4 drivers in the family have their place, and will fit different golfers accordingly. The TSi2 vs TSi3 is the biggest debate in the driver line.
Check out our reviews of each driver below:
Before that, it was the TS line (no "I" a the end) in 2018 with the TS1, TS2, TS3, and TS4. TS stands for Titleist Speed.
And even before the TS line began, still a somewhat recent driver was the D917 D2 and D3.
---
Early 2000's
Going back a little further, Titleist started the 2000's with the 975J in 2001, and the infamous Pro Titanium line in 2003 and 2005.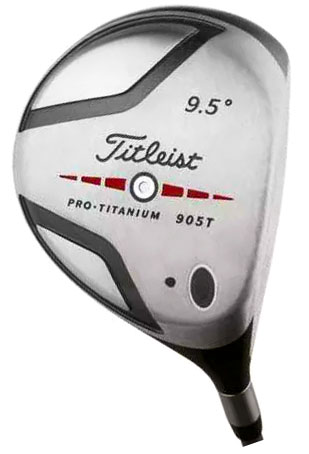 ---
How It All Started
Titleist, actually under the official name of Acushnet Company, was founded in 1932 by Phillip E. Young (who graduated from MIT by the way). Young has missed a "sure" putt while playing a round with his dentist. He was sure it was due to the uneven weight of the ball, so he asked the dentist to X-ray the ball.
The x ray showed that the rubber core was off centered. So Young decided he was going to develop a machine that could uniformly wind rubber into a "dead center" golf ball.
And thus, the #1 ball in golf was born!
It wouldn't be until 1984 that Titleist produced their first driver, only known as metal woods back then.

---
Other Drivers by Year Lists:
Check out the list of Ping drivers by year.
Check out the list of TaylorMade drivers by year.
Check out the list of Callaway drivers by year.
Check out the list of Cobra drivers by year.
And check out the list of all Titleist IRONS by year.