Author: Ned Howard – Retired PGA Teaching Professional
List Of All Titleist Iron Sets by Year Released
Titleist Irons Timeline Table:
Year Released
Titleist Iron Model
Price / Where to Buy
2021
T100
T100S
T200
T300
2020
T400
CNCPT CP-03
CNCPT CP-04
2019
620 MB
620 CB
T100
T100S
T200
T300
CNCPT CP-01
CNCPT CP-02
2017
718 AP1
718 AP2
718 AP3
718 MB
718 T-MB
718 CB
2016
C16
2015
716 AP1
716 AP2 Forged
716 MB Forged
716 T-MB
716 CB Forged
2013
714 AP1
714 AP2 Forged
714 MB Forged
714 CB Forged
2011
712 AP1
712 AP2
712 MB
712 CB
2009
710 AP1
710 AP2
710 MB
710 CB
2008
Z Blend Forged
AP2
2007
AP1
2006
Forged 775
Forged 775.CB
Forged 695MB
Forged 695CB
Forged 660
2005
Forged 735.CM
2004
Forged 804.OS
Forged 704.CB
2003
Forged 670
Forged 680
Forged 690.MB
Forged 690.CB
2002
731PM Limited Edition
DCI 762B
690MB Forged
690CB Forged
2001
DCI 822OS
DCI 762
681 Forged Blade
681 "T" Forged
2000
DCI 990B
1999
DCI 990
1998
DCI 981
DCI 981SL
1997
DCI 962
DCI 962B
1996
DCI Oversize + Black
DCI Oversize + Gold
1993
DCI Black
DCI Gold
1991
Titleist Tour Model
1987
DTR Irons
Titleist Tour Model Box Blades
1986
B-33 Irons
1985
Tour Model
Titleist Tour Model 841
1983
Titleist Tour Model 821
1982
Titleist 1982 Tour Model
Accu-Flo Plus
#10 Irons
1981
Accu-Flo
Titleist 1981 Tour Model
1979
Titleist 1979 Tour Model
1978
Lite 100
1976
Model 90
Model 100
Pro 100
1972
Acushnet AC 108
1970
Finalist Forged
---
Titleist Irons Over the Last 5 Years
Titleist has become synonymous with the game of golf. Attention to detail, consistency, and high performance has been delivered year after year. Over the last five years, Titleist has introduced the revolutionary T series, and new versions of the 700 series.
Now named the 718 irons, the 718 comes in a variety of options for all types of golfers. MB, T-MB, and CB for scratch and tour players, down to the AP1, 2, and 3 lines for mid to high handicap players.
Released in 2019, the 620CB and the classic Tour blade 620MB were met with great praise in style and performance. The 620MB goes back to the Titleist roots in styling, and offers that classic minimalist look a Tour pro desires.
Also released in 2019 is the popular T series. The T series comes in models T100, T100S, T200, and T300. Although performance was outstanding, the series was renewed in 2021 and received much praise for the upgrades.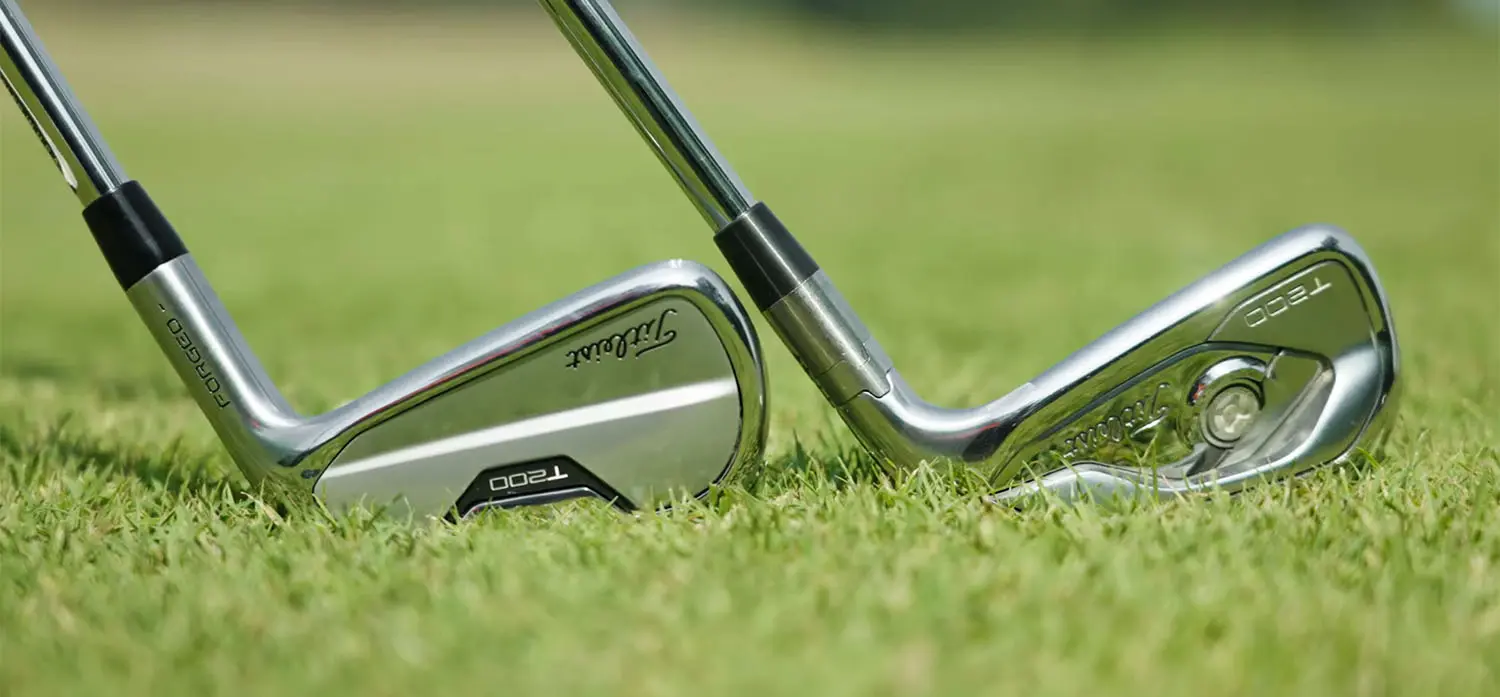 The 2021 T series received a remodeling, but retained the most loved parts of the 2019 line. The 2021 series features a satin chrome finish as opposed to the polished look of the 2019 model. They were also redesigned into a more classic Titleist minimal look, which many players prefer.
---
Old Titleist Irons Through the Years
Upon the purchase of Golfcraft (arguably the largest club manufacturer in the world at the time) in 1969, Titleist, aka Acushnet, released their very first iron set dubbed Finalist Forged. Three years later the AC 108 was released and was one of the first irons to feature tungsten perimeter weights for playability.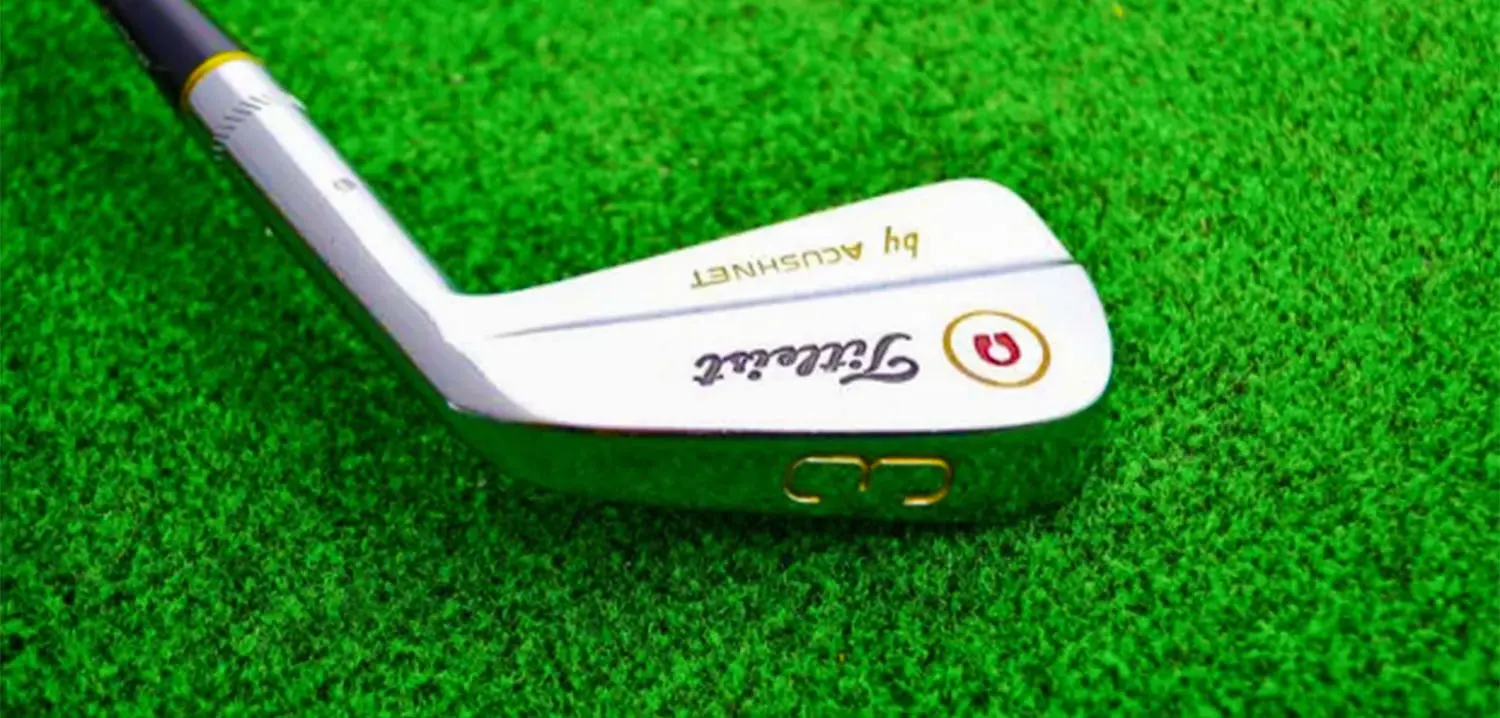 The late 70s brought us the Titleist Tour Model, which is the classic muscle back forged irons that Titleist has built ever since. Thin topline, minimal offset, simple "Titleist" logo on the back, and workability many pros love.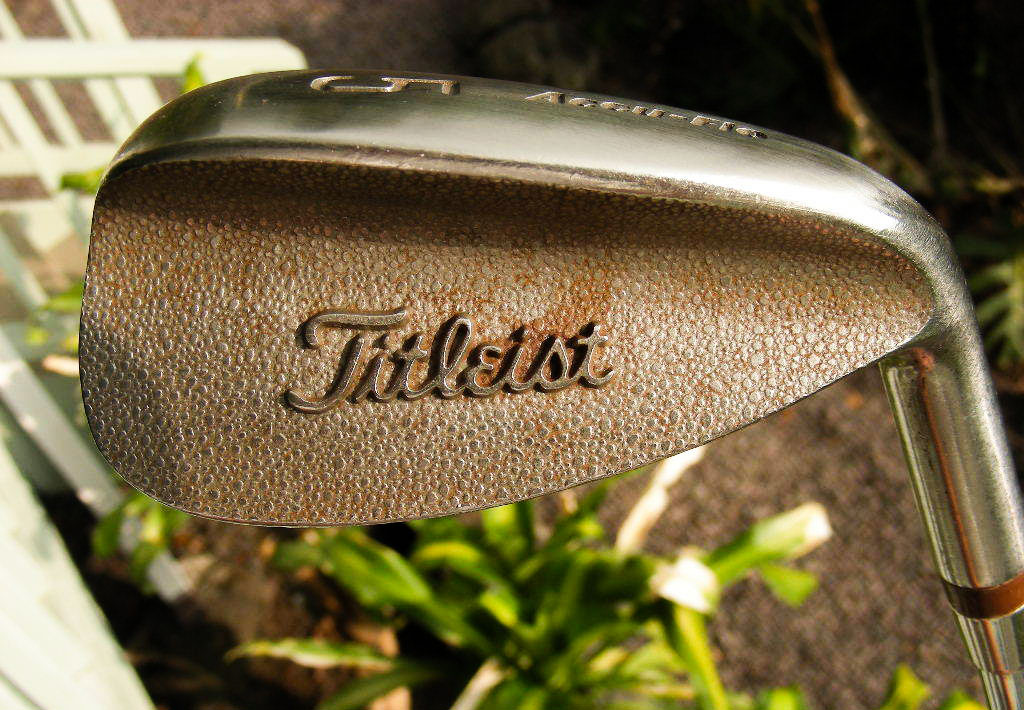 The Tour Model is now a numbered model, most recently the 620MB, but features a similar design from the late 70s. Many top pros have had major victories with this line. Tiger Woods completed the "Tiger Slam" with Tour Model blades.
---
How Often Does Titleist Release New Irons
Titleist is all about improving their offerings, and being the best golf manufacturer on the market. To keep up with the demand of "more and better", Titleist has released some type of new iron pretty much every year since the mid 90s.
It is safe to say that you can find a new, improved, and impressive set of irons, for all golfer types, from Titleist every two years. With their history and impeccable consistency, it is a guarantee Titleist will be at the top of club making greatness for a LONG time!
Other Irons by Year
Complete list of all Ping irons by year here.
Complete list of all TaylorMade irons by year here.
Complete list of all Mizuno irons by year here.
Complete list of all Callaway irons by year here.
Complete list of all Cobra irons by year here.
Complete list of all Wilson irons by year here.