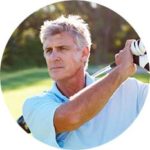 Author: Ned Howard – Retired PGA Teaching Professional
King Cobra Drivers by Year Chart
List of Cobra Drivers by Year:

Year Released
Cobra Driver Models
2023
AeroJet
AeroJet LS
AeroJet Max
AeroJet Max Women's
AeroJet Max Junior
2022
LTDx
LTDx LS
LTDx Max
LTDx Max Women's
LTDx Max Junior
Air-X
Air-X Offset
Air-X Women's
2021
Radspeed
Radspeed Tour Length
Radspeed XB
Radspeed XB Tour Length
Radspeed XB Women's
Radspeed XB Junior
Radspeed XD
2020
Speedzone
Speedzone Xtreme
2019
F9
F9+
2018
F8
F8+
F8 Women's
F-Max
F-Max Offset
F-Max Airspeed
F-Max Superlite
F-Max Superlite Offset
F-Max Women's
2017
F7
F7+
F7 Women's
F7 Junior
2016
LTD
F6
F6+
F6 Women's
MAX
MAX Women's
2015
Fly-Z
Fly-Z Women's
Fly-Z+
Fly-Z XL
Fly-Z XL Women's
2014
Bio Cell
Bio Cell+
Bio Cell Women's
Baffler XL
Baffler Women's
2012
Amp Cell
Amp Cell Women's
Amp Cell Tween
Amp Cell Pro
Amp Cell Offset
Amp Cell Offset Women's
ZL Encore
2011
S3
S3 Max
S3 Women's
S3 Max Women's
Long Tom (relaunch of original)
2010
ZL Zero Limits
ZL Limited Edition
S2
S2 Offset
S2 Women's
S2 Offset Women's
2009
S9-1
S9-1 F
S9-1 M
S9-1 M Offset
S9-1 Pro S
S9-1 Pro D
L5V
2008
L4V X
L4V F
L4V M
J Speed
2007
Speed LD F
Speed LD F Offset
Speed LD M
Speed LD M Offset
Speed LD Seniors
Speed LD Women's
Speed Pro X
Speed Pro D
HS9 X
HS9 F
HS9 M
2006
HS9
2005
X Speed

F Speed
M Speed
M Speed Offset
460 SZ

2004
COMP 454
COMP 414
COMP 414 Tour
SS 427
2003
SS 380
SS 310
SZ (Sweet Zone)
2002
SS (Sweet Spot)
1999
Gravity Back
1997
Ti Deepface
1996
Ti Woods
Ti Offset Woods
1984
Long Tom II
1979
Long Tom
---
Cobra Drivers Over The Last 5 Years
In 2022, the LTDx line was announced/released, upgrading from the original LTD from 2016.  There are 3 main models offered, a regular (The LTDx), a low spin (The LTDx LS), and a MAXimum forgiving option (The LTDx Max). The max also offers Junior models, and a driver for women.
A more budget driver option in the Cobra Air X Driver review, Air-X Straight Neck, and Air-X Women's were released in 2022 as well.
Still relatively new, the Radspeed driver family was released in 2021 with 7 different models, not including all the custom color options as well. There is a regular Cobra Radspeed model (our review), a Tour Length option, a low spin option in the XB (our review), a draw biased option in the XD (our review), women's, junior, and even a few more.
Prior to the Radspeed was the Speedzone and Speedzone Xtreme in 2020, the F9 and F9+ in 2019, the F8 and F8+ in 2018 (you can see where this is going… all the way down to the F6 in 2016).
A really underrated (and beautiful)  line is the F-Max from 2018. There are a lot of variation options, including an offset model which really helps out those struggling with a slice.
How It All Started
Cobra golf was founded in 1973 by an Australian amateur golf champion named Thomas Crow.
Their first contribution to the golf club community was the Baffler, the very first "utility" club.  The patented sole plate design was effective from many different types of lies.
It wouldn't be until 1979 that Crow and Cobra Golf would release a driver… Long Tom, a 46-inch long driver with a graphite shaft and head.
Cobra pioneered the industry by becoming the first US club manufacturer to offer graphite shafts in their woods and irons as a stock option in the mid "80s. They even offered the Senior line and Lady Cobra line with game improvement technology.
Cobra would first use the "King Cobra" designation in 1994 with the release of the King Cobra oversize irons. The King name became a staple after that.
---
Other Drivers by Year Lists:
If you want to see the some of the other top brand's drivers lists, we've compiled those below:
Check out the complete list of Ping drivers by year.
Check out the complete list of TaylorMade drivers by year.
Check out the complete list of Callaway drivers by year.
Check out the complete list of Titleist drivers by year.
And for irons, all the Cobra irons by year.