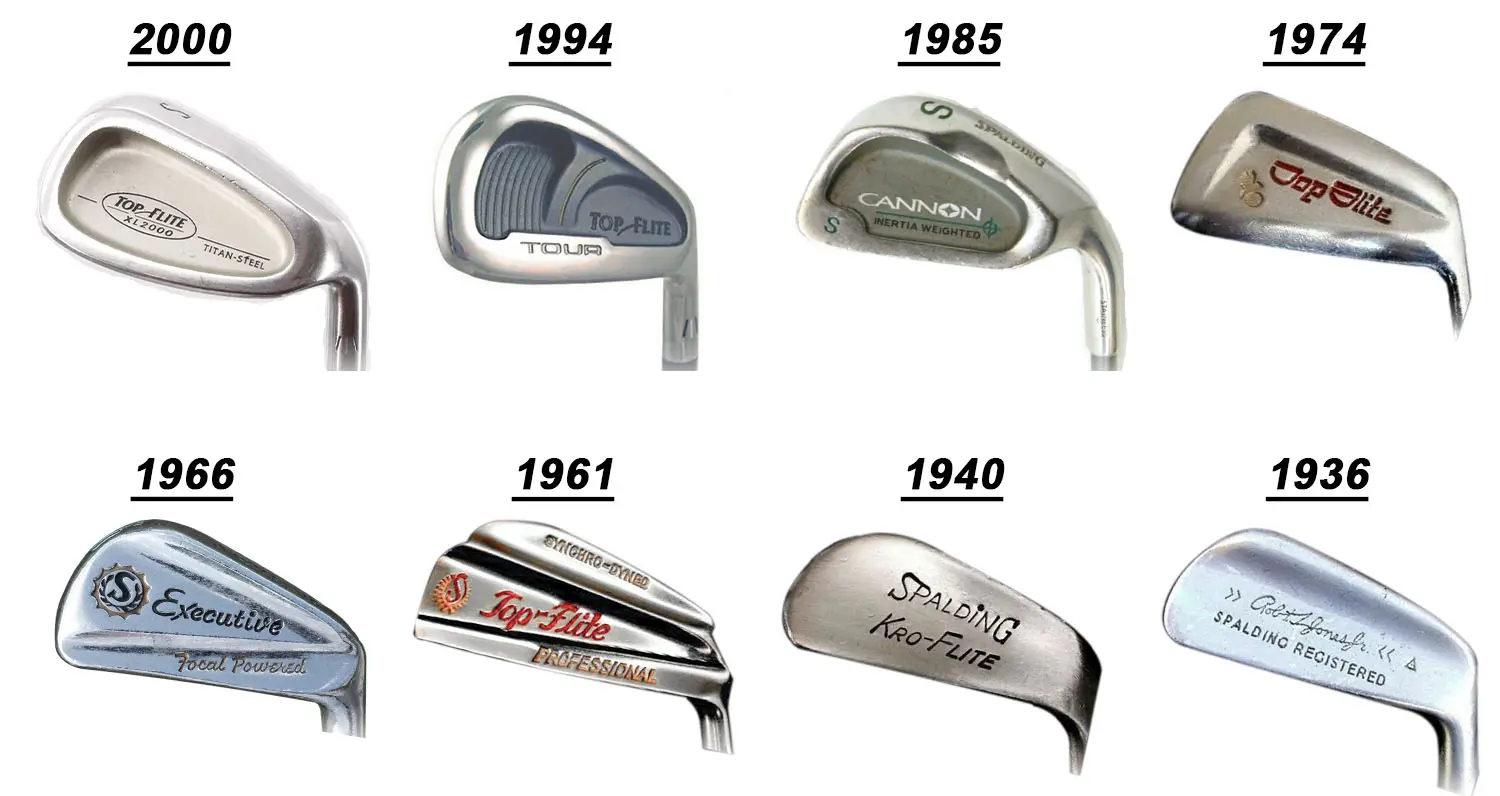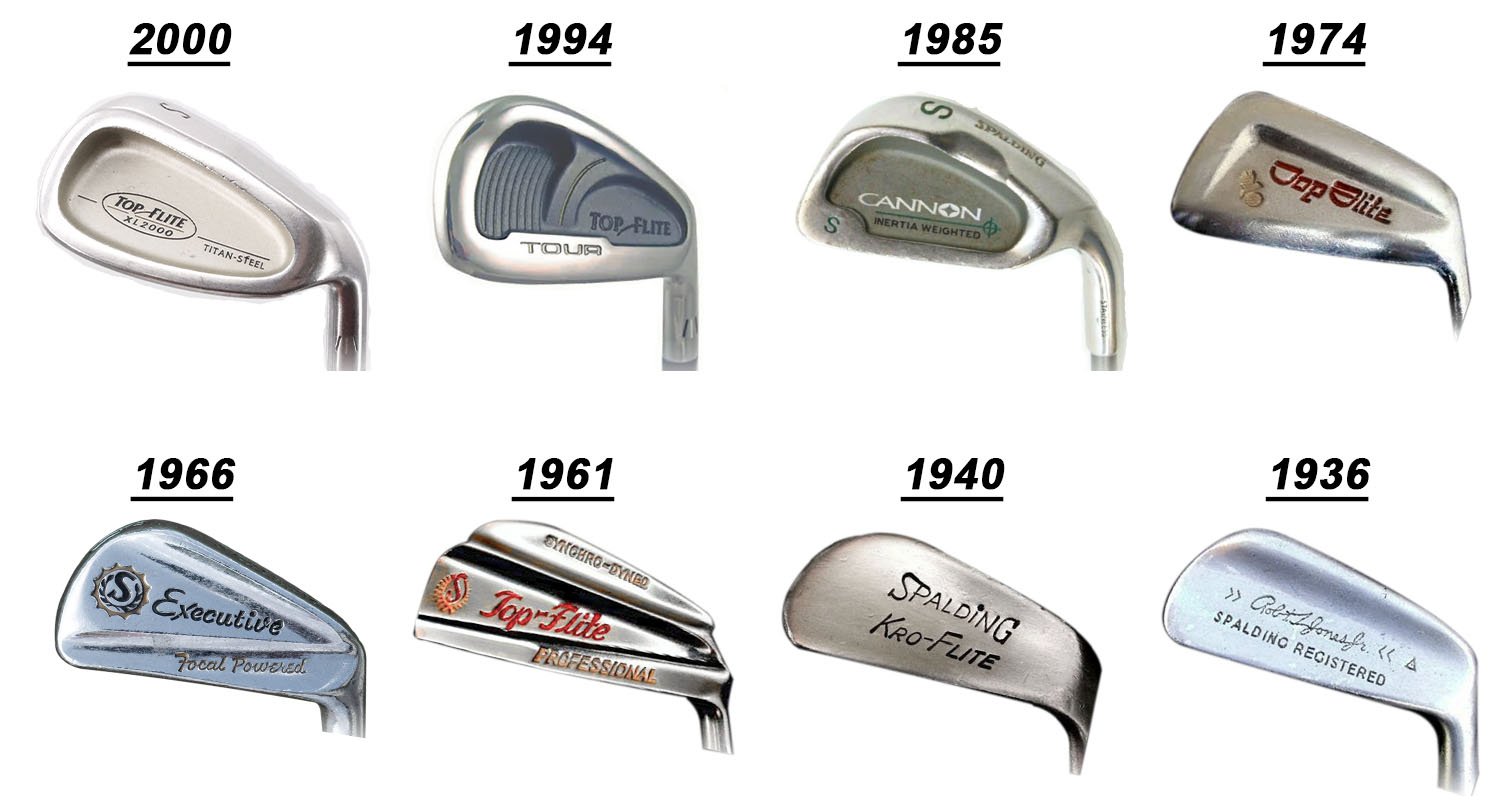 Author: Ned Howard – Retired PGA Teaching Professional
List Of Spalding Irons by Year
Spalding Irons by Year Table:
Year Released
Spalding Iron Model
Price / Where to Buy
2002
Top Flite Oversize
2000
Top-Flite XL 2000
1999
Pro Impact
1998
Executive EZX Oversize
Select Oversize
Top-Flite Tour Oversize
Top-Flite Tour Pro Grind
1997
Executive OSi Oversize
Top Flite Magna
Top-Flite Tour Ti
Your Impact Ti Oversize
1996
Executive x EZ Oversize
Top-Flite Tour (nbr on face)
1994
Elite Tour Balancing System
Top-Flite Tour (no nbr face)
Top-Flite Tour Midsize
1991
Top-Flite Plus Professional
Tour Edition (red line)
1990
Top-Flite Plus
1989
Tour Edition (bird over ball)
1988
Tour Edition (cavity back)
1987
Executive XE
1985
Cannon
1984
Centurion Custom Cast
1982
Elite (star)
1981
XL4
1980
Top-Flite
1979
Elite Plus
1978
Top-Flite Pro Forged
1977
Executive Spalding
1976
top-flite Legacy
1975
Elite Centurion
1974
Top Flite Dynertal
1972
Executive
Executive MV2
1971
Elite MV2 Stainless
1970
Top-Flite Professional
1969
Elite MV2 Stainless Bird Over Ball
1968
Executive MV2 Bird Over Ball
1967
Top-Flite Professional
1966
Elite Professional Stainless
Executive Focal Powered
1965
Top-Flite Professional
1964
Executive Focal Powered
1963
Top Flite Professional
1962
Top Flite Executive Synchro-Dyned
1961
Top Flite
1960
Top Flite Elite Professional
Gene Littler Master Model Synchro-Dyned
Gene Littler synchro-dyned
1953
Top Flite Synchro-Dyned
1940
Kro-Flite
1936
Registered
1931
Kro Flite RTJ
1920
Stop 'Em
Dedstop
---
Spalding Golf Clubs History
Spalding has one of the most storied histories in sports, and a major impact on golf. Especially in America. Starting in the early 1900s, Spalding started making golf balls before manufacturing clubs.
In 1910 Spalding started making fairway clubs made of aluminum, and heavier lead face putters. They also specialized in unique clubs like the Cran Creek. It was a low loft club used for poor lies and putting.
In the 1920s, Spalding started making irons and innovated an assembly line style forging process that was much cheaper, faster, and more precise than the ole hammer and anvil.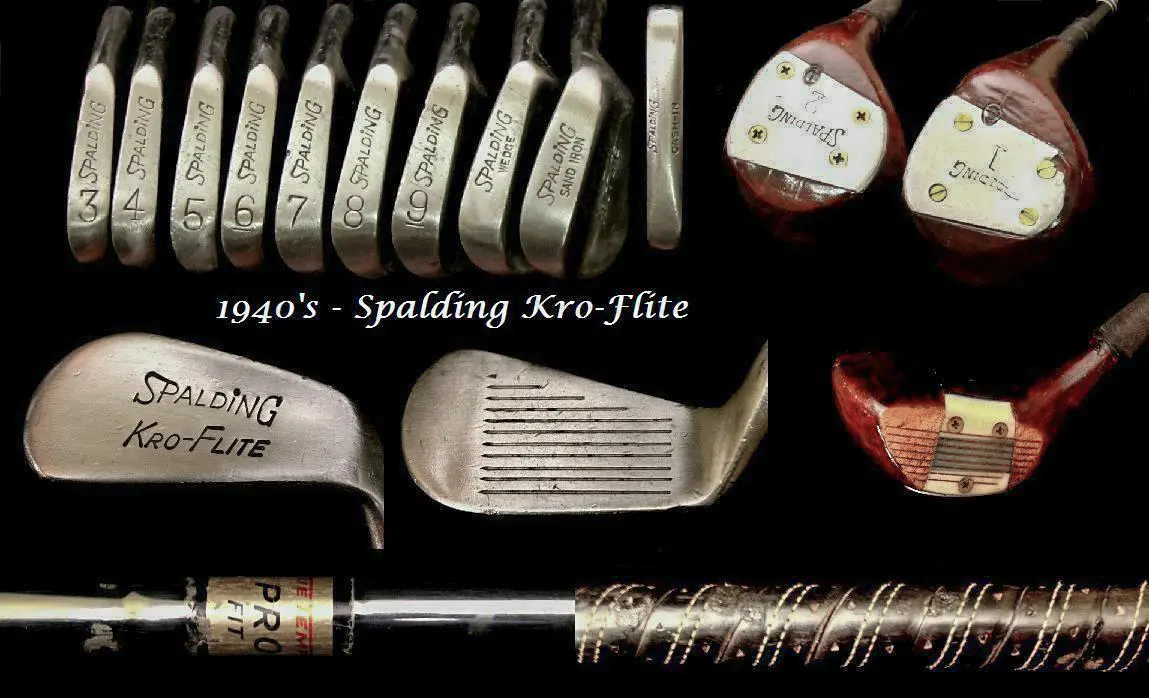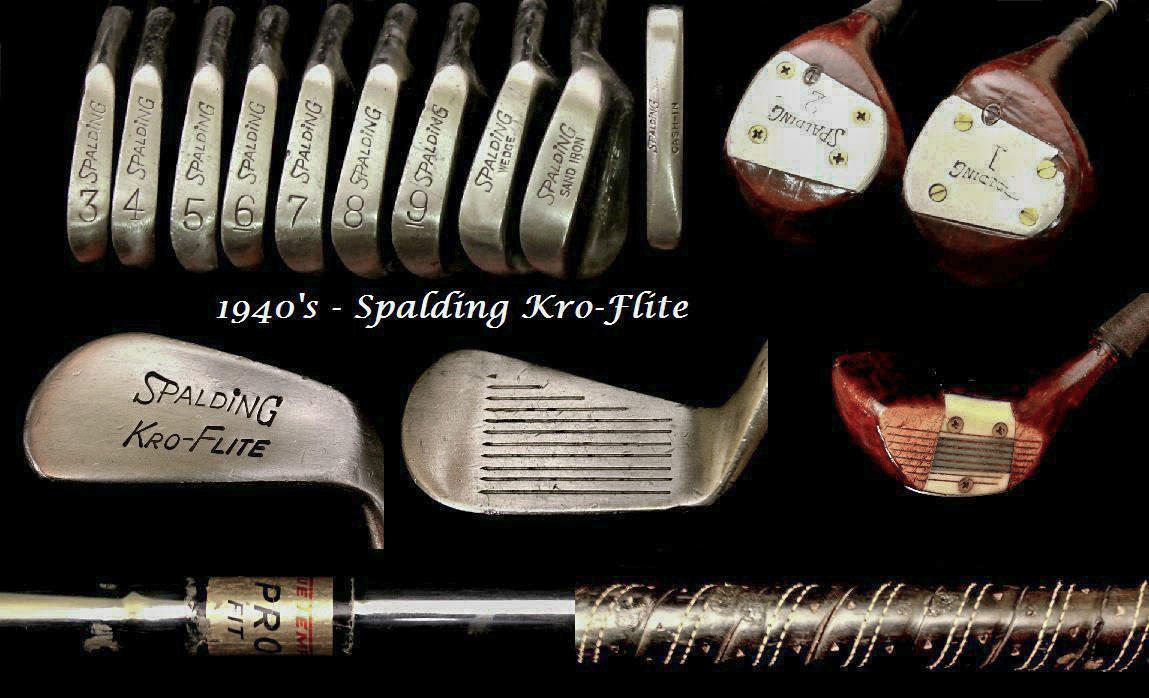 Spalding got so inventive with their clubmaking, they had golf bags around America sporting 20-30 clubs. In an effort to keep golf a game of skill, the USGA implemented the 14 club rule that we see today.
Spalding took off with sales and production with Bobby Jones joining the team. The greatest golfer at the time plays Spalding? Well then so did everyone else. Over two million Bobby Jones sets were sold in America.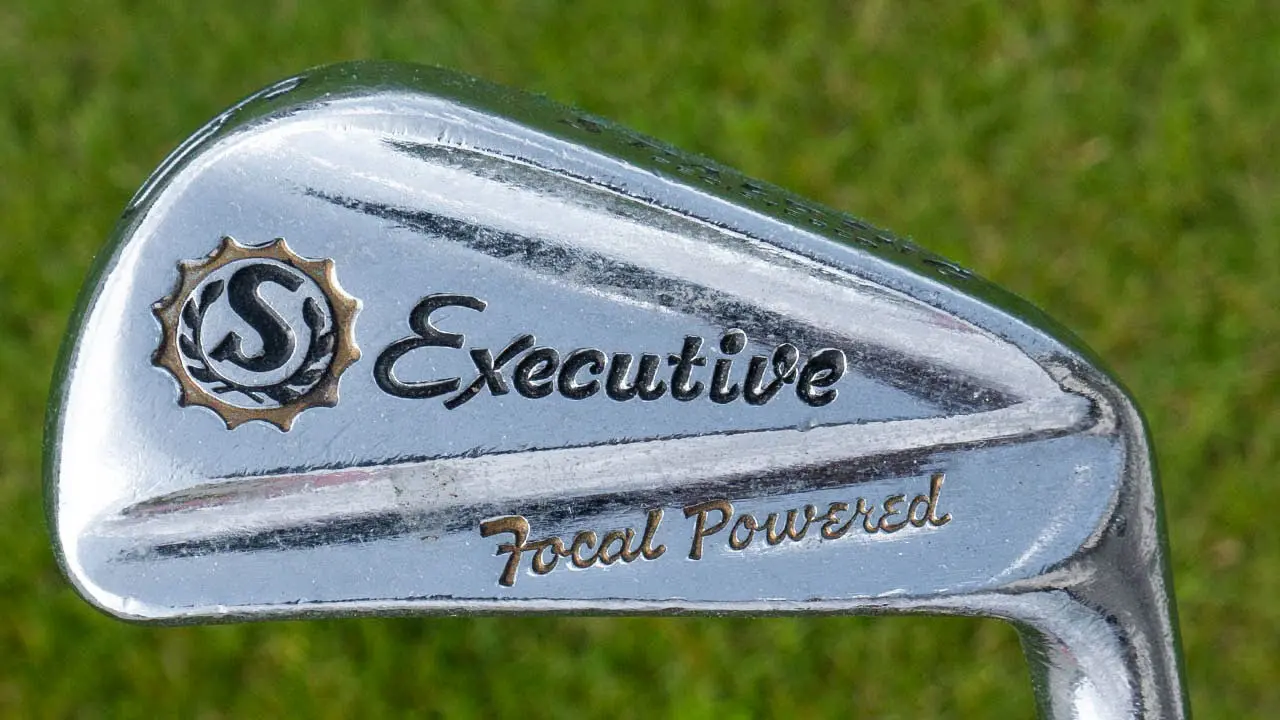 From the 1950s to the 1990s Spalding was in the bag for many major victories, and was played on municipal courses across the country. During that time, Spalding ownership changed hands a half dozen times, and saw the same fate as MacGregor Irons.
With new "sexy" companies like Titleist, Callaway, and TaylorMade, and golfers like Tiger and Phil, the new aged golfer wasn't interested in playing their "grandpas golf clubs." Sales declined into the 2000s, and Spalding made their last club in 2002.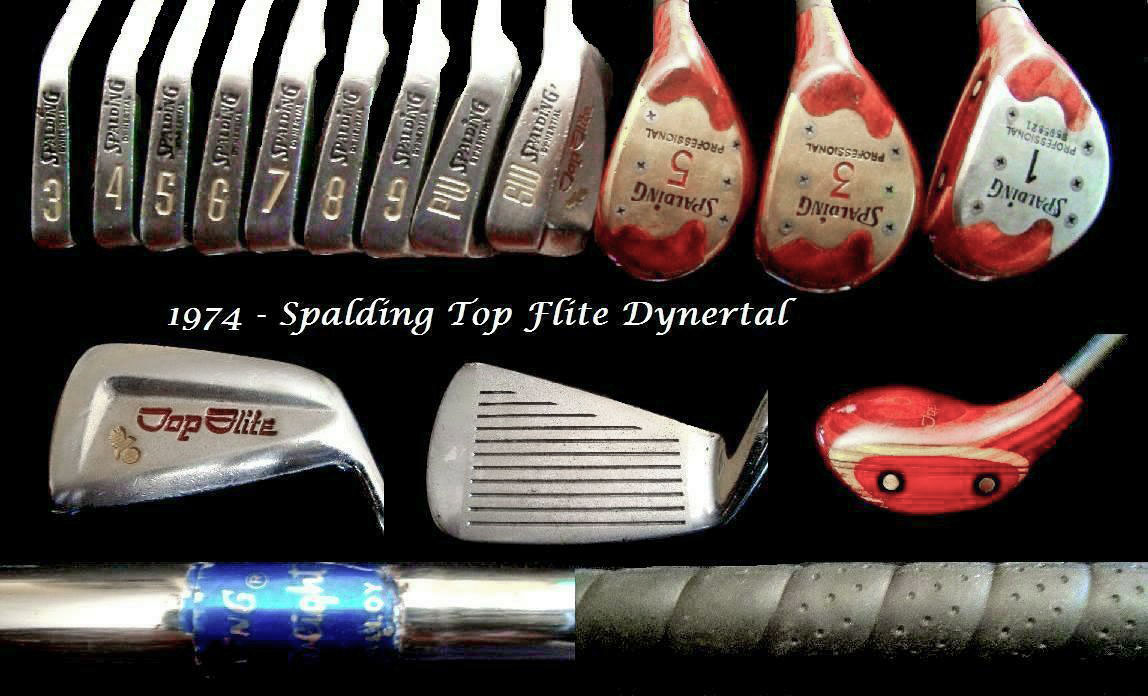 The Top Flite name lives on, however, thanks to the purchase of its namesake via Callaway in the early 2000s. Top Flite is now synonymous with "bargain" or "cheap" instead of being the club of choice for the greatest golfers on tour. Yet again, the same fate as MacGregor had.
Does Spalding Still Make Golf Clubs?
Spalding no longer makes golf clubs, and hasn't for some time now. However, the name of their popular brand "Top Flite" was sold to Callaway, and is used for discount clubs and balls.
When Did Spalding Stop Making Golf Clubs?
Spalding stopped making clubs in 2002. Insurmountable debt, uncertain management, and stiff competition forced Spalding to stop production.