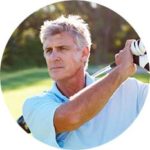 Author: Ned Howard – Retired PGA Teaching Professional
List Of Callaway Drivers By Year
Callaway Drivers by Year:
Year Released
Callaway Driver Models
2022
Rogue ST MAX
Rogue ST MAX D
Rogue ST MAX LS
Rogue ST Triple Diamond LS

Women's Rogue ST MAX
Women's Rogue ST MAX D
2021
Epic Speed
Epic MAX
Epic MAX LS
Epic Speed Triple Diamond
Epic Speed Triple Diamond LS
Epic MAX Star
Women's Epic Max
Women's Epic Speed
Women's Epic MAX Star
2020
Mavrik
Mavrik 22
Mavrik MAX
Mavrik Sub Zero
Big Bertha B21
Women's Big Bertha REVA
2019
Epic Flash
Epic Flash Sub Zero
Epic Flash Star
2018
Rogue
Rogue Draw
Rogue Sub Zero
Rogue Women's
Rogue Draw Women's
XR Speed
2017
Great Big Bertha Epic
Great Big Bertha Epic Sub Zero
Great Big Bertha Epic Star
2016
Big Bertha Fusion
XR 16
XR 16 Pro
XR 16 Sub Zero
2015
Great Big Bertha
Big Bertha Alpha 816
Big Bertha Alpha 816 DD
Bertha Mini 1.5
XR
XR Pro
XR Women's
2014
Big Bertha
Big Bertha Alpha
Big Bertha Alpha 815
Big Bertha Alpha 815 DD
Big Bertha Women's
Big Bertha V Series
Big Bertha V Series Women's
X Hot N14
X2 Hot
X2 Hot Pro
X2 Hot Women's
2013
X Hot
X Hot Pro
FT Optiforce
2012
Razr Fit
Razr X Black
Tour Authentic Razr Fit
Razr Fit Xtreme
2011
Diablo Octane
Diablo Octane Tour
Razr Hawk
Razr Hawk Tour
2010
Diablo Edge
Diablo Edge Tour
FT-iZ
FT-iZ Tour
2009
FT-9
FT-9 Tour
2008
Hyper X
Hyper X Tour
Hyper X Women's
FT-I Limited Edition Women's
FT-IQ
FT-IQ Tour
2007
Fti 25th Anniversary
2006
FT-I
FT-I Tour
FT-I Women's
FT-5
FT-5 Tour
FT-5 Women's
X-460
X-460 Tour
X-460 Women's
Big Bertha 460
Big Bertha 460 Women's
2005
Big Bertha Titanium 454
Big Bertha Fusion FT-3
Big Bertha Fusion FT-3 Tour
2004
Big Bertha Titanium
2003
ERC Fusion
2002
Great Big Bertha II
C4 Graphite
1999
Great Big Bertha Hawkeye
1997
Biggest Big Bertha
1995
Great Big Bertha
Big Bertha War Bird
1991
Big Bertha (original)
1988
S2H2
S2H2 (Women's)
---
Latest Callaway Driver Models
What is the Callaway Rogue Driver Year?
The Callaway Rogue Driver year is 2022 for the new Rogue ST, and the Callaway Rogue Driver year is 2018 for the original Rogue.
This time they added the ST (Speed Tuned) designation.
These drivers might possibly be the best drivers every produced in the history of golf!!
Check out our reviews and test results for each of the 4 drivers if you don't believe me haha:
Callaway Epic Max Driver Line
Before the Rogue ST line, it was the Epic line in 2021. We have an in depth review of the Callaway Epic Speed if you want to check that out, the Epic Max version over here, and the Callaway Epic Max LS review here.
Big Bertha B21
If you're still a Big Bertha loyalist, Callaway still offers the Big Bertha B21 which was released in 2020. Who knows if they'll continue that line going forward, but I would assume they'll update the model every few years.
---
How It All Started
Callaway's first driver was the S2H2 in 1988, which stands for "short, straight, hollow hosel".
The technology was originally developed for use in their irons set at the time, but quickly made it's way over to the "woods" as well (yes, they still called the driver the 1 Wood back then).
A few short years later in 1991, the original Big Bertha was released! Also repping the S2H2 hosel.
They continued with Big Bertha upgrades through the years, including the Great Big Bertha in 1995, the Biggest Big Bertha in 1997. Callaway continued re-releasing the Big Bertha every few years and even has the current Big Bertha B21 which was released in 2020.
---
Other Brand's Drivers By Year
Check out the list of each Ping driver by year here.
Check out the list of each TaylorMade driver by year here.
Check out the list of each Titleist driver by year here.
Check out the list of each Cobra driver by year here.
And check out the list of all the Callaway IRONS by year here.