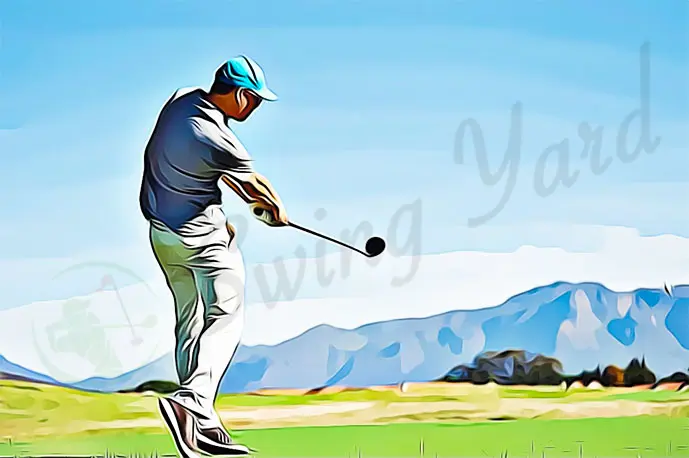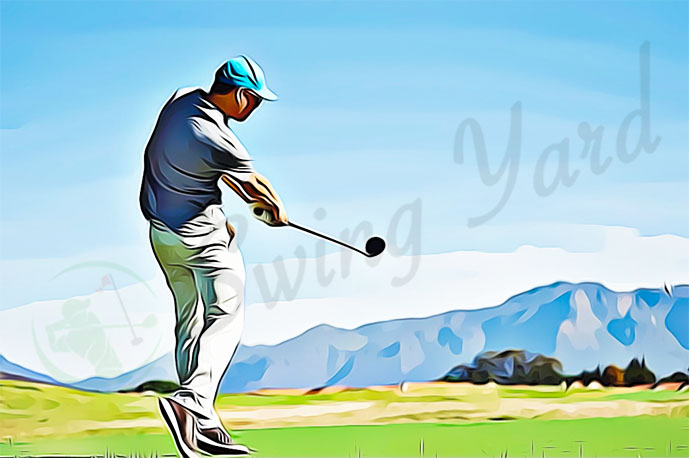 Author: Jamie Lewis – PGA Teaching Professional
Most beginners try hitting the driver at first, but after lots of struggles, it ends up collecting dust and never comes out of the bag. The majority of beginners and high handicappers resort to hitting a 3 wood, or even an iron, off the tee.
I hate to say it, but this is almost ALWAYS because they haven't purchased a driver that was right for them and their swing speed. Most beginners start with hand-me-down clubs they got from a friend that don't fit them at all.
Having a driver that fits your swing and swing speed is super important, so take a look at my top picks for the the best golf driver for beginners and high handicap golfers…
>> Click here to jump to conclusion <<
Our Criteria for the "Best Beginner Driver" Comparison Test:
I have narrowed my search based on the following primary criteria:
Miss Hit Results – how far, and how far offline did the misses travel
Distance – carry and roll
Accuracy – percent of fairways hit
And the following secondary criteria:
Feel – overall weight, swing weight, and feel at impact
Ball Flight – using a standard stock shaft
Launch Monitor Numbers – spin rate, ball speed, swing speed, smash factor, launch angle
Aesthetics – it has to look good
Sound – hearing the right sound at impact is very important to me when choosing a driver
Reviews – Best Golf Drivers for Beginners and High Handicappers:
1. Callaway Rogue ST Max
My Recommended Handicap Range: 12 and up
Lofts Available: 9°, 10.5°, and 12°
Launch: High
Spin: Mid
Adjustable Hosel: Yes
(our full test results and review of the Callaway Rogue ST Max Driver is here)
Last year I was an Epic FANATIC. I felt the Epic line was way ahead of the competition. So the Rogue ST Max has big shoes to fill. It definitely didn't disappoint! Callaway hit the mark here!
Callaway brought back the flash face and speed frame for the Rogue ST Max, and are put to good use. I really felt the forgiveness across the face, and astonishing distance. The driver is absolutely user friendly.
The sound at impact is classic Callaway. Strong, but not loud. Metallic, but not high pitched. A feel of stability and power that I've come to expect from Callaway. A slight draw bias will help you a bit if you come over the top, like most beginners.
Between the acoustics, simple high ball flight, slight draw bias, killer forgiveness, and jaw dropping distance, I am hard pressed to say anything negative about this driver. If all you want is your next shot to be playable, this is going to get you desired results.
Why is it one of the Best Drivers for Beginners?
The Callaway Rogue ST Max is a beginner's best friend. It's the easiest driver to hit in 2023 in my opinion.
The 26 grams of tungsten at the rear makes this driver have the highest MOI of any Callaway driver to date! MOI is also a beginner's best friend. MOI equals forgiveness, and forgiveness is key for a beginner.
The new Flash Face was designed with ball speed and lowering spin in mind. The variable thickness, produced over thousands of AI simulations, generates consistent speeds across the face. A beginner tends to struggle finding the center of the face with consistency, so this is a key factor also.
So why beginners? Easy… high ball flight, high MOI, consistency across the face, and impressive distance… it checks all the boxes!
Pros
Matte crown is a focus factor
Variable face thickness = super forgiving
Distance on top of distance
Great roll out after carry
OptiFit Hosel can add 2 degrees of loft as well as shot shape bias
Cons
No adjustable weight

Head shape not everyone's favorite
The Bottom Line
There are some real gamers to pick from this year. The difference between manufacturers is the thinnest it has ever been. Callaway however, always seems to have that next little step up.
This year is no different. As a beginner, you are looking for a driver that you can count on, that gives you extreme distance, ultimate forgiveness, and gets up and down range quickly…
The Callaway Rogue ST Max is the best choice for all beginners and high handicappers.
2. Ping G425 MAX
My Recommended Handicap Range: 12 and up
Lofts Available: 9°, 10.5°, & 12°
Launch: High
Spin: Mid
Adjustable Hosel: Yes
Ping made a driver that many will buy immediately after hitting.
The new Ping G425 MAX has impressed everyone that's tried it. They made a perfect club for beginners by doing a few key things…
First, they made the overall club lighter (and lighter is better for increasing swing speeds). But they're also using something new called the dragonfly crown technology, specifically making the top of the club lighter.
This allows Ping to add a 26 gram movable weight called the center of gravity shifter to the bottom of the club. You can set it to draw, fade, and neutral.
Why is it one of the Best Drivers for Beginners?
By moving the center of gravity weight, Ping increased the MOI 14% from its previous model!
Basically, this means you don't have to hit it on the sweet spot to see great results. I hit several off centered balls that flew high and far. It's a very impressive club that needs to be part of your search.
By the way, we have a full in depth review and testing results of the Ping G425 Max driver if you want to check that out.
Pros
Excellent distance + accuracy on solid hits
Miss hits saw very little decline in distance and accuracy as well
The feel is very very solid
Cons
Overall distance was slightly less than the competition
Sound was a bit muffled
The Bottom Line
This was the driver I could've sat on the range and hit all day!
The look and feel of the club, the distance and accuracy… all of it was so fun to watch.
Yes, you're allowed to admire your own golf shots when they're good. I played around with the center of gravity shifter and hit great shots one after the other.